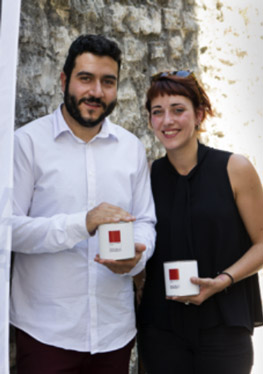 SOCIALLY CORRECT COMPETITION 2015: "ONE HUMAN FAMILY"
Participants of the 8th edition of the Socially Correct competition, on the theme of social cohesion, were requested to create a communications campaign for Caritas Italiana.
The objective of the campaign was to increase public awareness regarding the need to strengthen social cohesion develop consciousness that each single gesture of solidarity is never isolated, but activates a network of solidarity that enriches us all, as a single family. The campaign should invite the population to take an active and responsible part in this process, allowing best practises of social cohesion and community development to emerge: as in a family, only if everyone is commited to building and not destroying, one can "set up home".
The winning campaign created by Chiara Mezzalira, Art Director and Pietro Giuseppe Liverotti, Copywriter, students of the Istituto Europeo del Design (IED) Rome, is based on the concept that "There are people you can know only if you get close to them", so "Don't keep a distance because we are one human family". The necessity to get close to the copy of the campaign to be able to read it, is a simple but effective "trick" to reinforce this concept.